Corporate Mobile Banking is a range of ICBC e-Banking services available through smart phones and mobile communication network for mobile users to manage company accounts and handle instructions. Corporate Mobile Banking is convenient, easy to apply, with rich functions, safe and reliable.

To experience our Corporate Mobile Banking, please download ICBC Business application via Apple App Store or Google Play.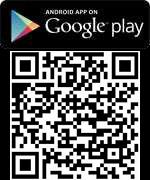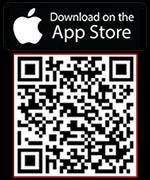 Open ICBC Business application after the installation completed. You may need to choose your region, select the language and accept the terms and conditions for your first usage.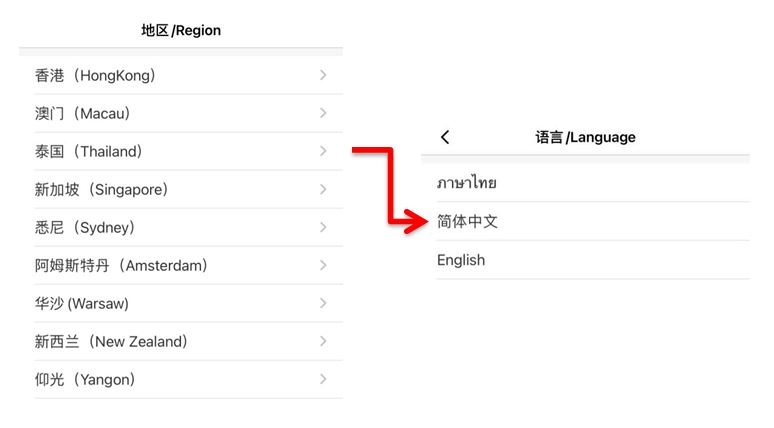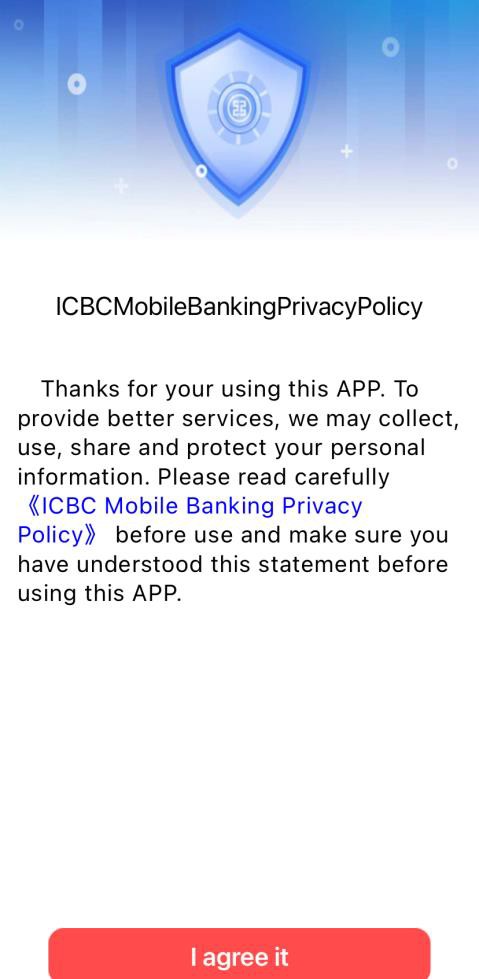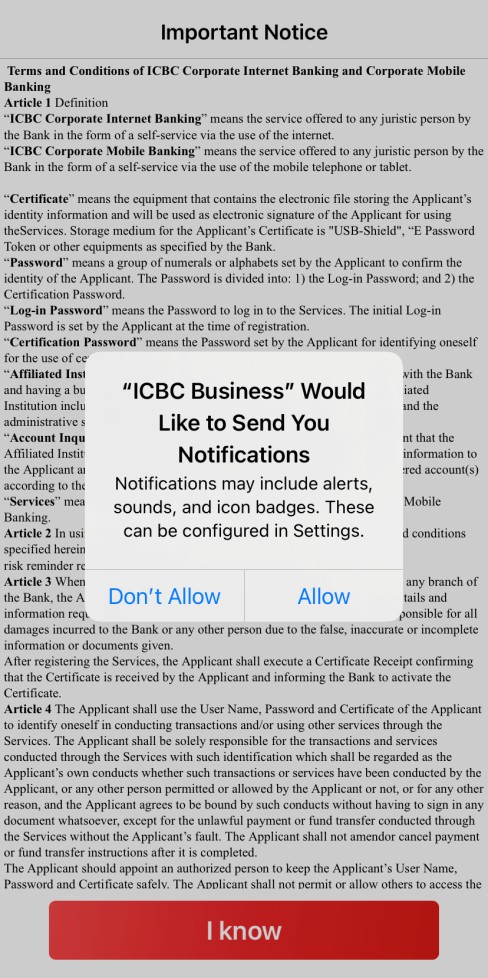 You can login to ICBC Business application by using Username and password which are the same as your ICBC Corporate Internet Banking.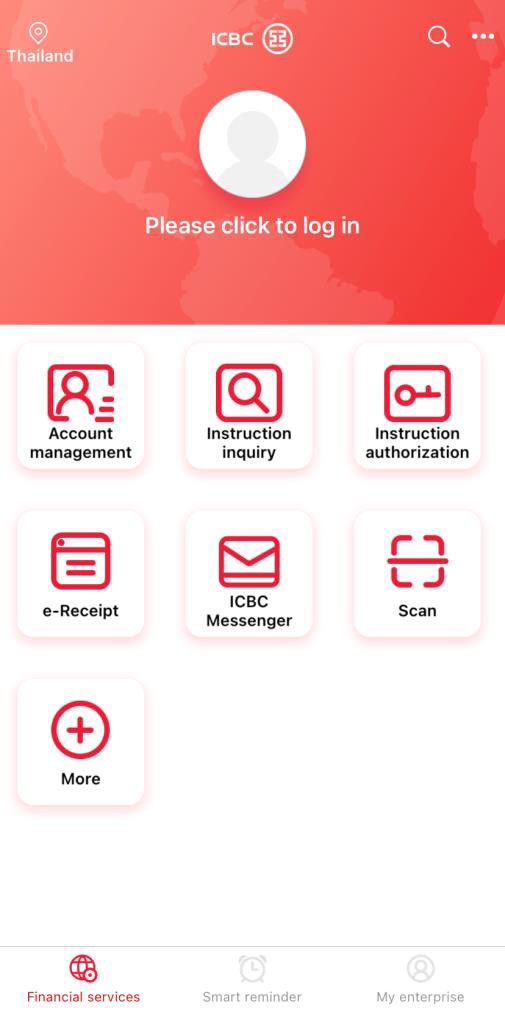 Remark:
• The password must be a 6 to 30-digit mix of letters and numbers.
• If you would like to use further financial services, you may need to visit any branches or contact RM to request for the authentication payment.
• Recommended Operation System, Mobile Brands/Models*
- Apple iOS 9.0 or above: iPhone and iPad
- Android OS 5.0 or above: Samsung Galaxy, HTC Legend, etc.

*As there are some differences in the operation system specifications, some models may not be compatible with the service even they run on the above-mentioned operation systems, and the display of some handset models may result in different layout.

(2022-04-18)