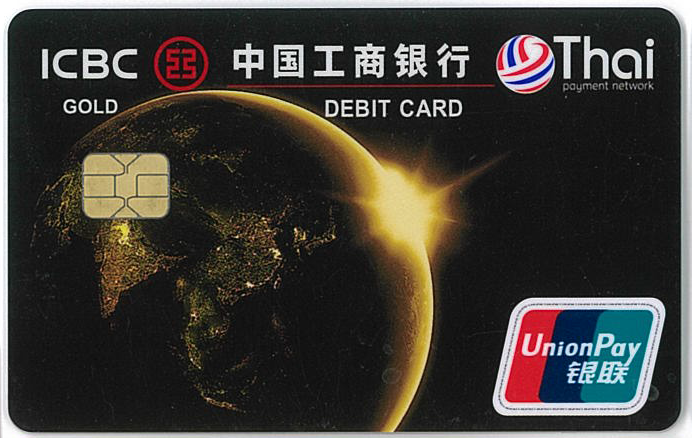 Conditions
A savings account or current account must be opened with the Bank.
Apply Now!
Visit any of our branches nationwide and website:

www.icbcthai.com

or contact ICBC (Thai) Call Center Tel. 0 2629 5588 for more information from our experienced specialists.
Remarks
Information herein is for reference only. The Bank reserves the right, at its sole discretion, to amend the terms and conditions.
Please refer to announcements, regulations and fee rates posted on the website or at our branches for further details.
Click for more details
UnionPay - Digital Dual Currency Debit Card can be used for various functions such as deposit, transfer, remittance and purchase. Our cards are widely accepted in Thailand as well as other countries around the world.

Features and Benefits

Virtual Debit card on Mobile Banking application.
Deposit CNY or Deposit THB – You can deposit CNY or THB, it is totally up to you.
One Card Two Currencies - All the transactions conducted in Mainland China are settled in CNY, reducing foreign exchange risk. However, if balance in the CNY designated account is insufficient, the THB will be automatically converted into CNY. On the other hand, all transactions conducted in Thailand or other countries are settled in THB. If the THB balance in the designated account is insufficient, the CNY will automatically be converted into THB.